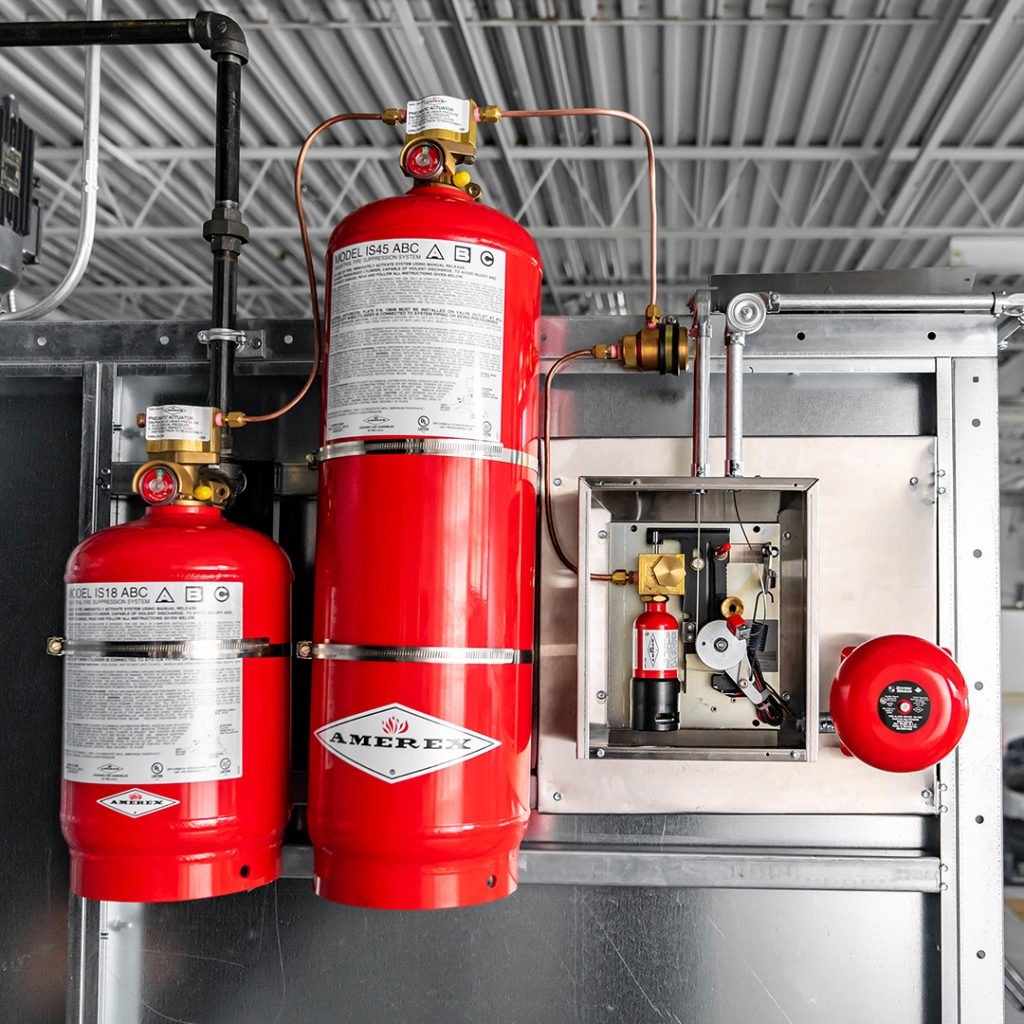 Fire suppression systems are an essential element of the restaurant kitchen exhaust systems. The fire suppression system is part of the ventilation system in a commercial kitchen. The nature of activities, products used and the emissions from the cooking process are a potential fire hazard. The fire suppression systems are usually designed to control and suppress any fires that may come up in order to prevent the fire from spreading.
The National Fire Protection Association or the NFPA is the governing body with oversight on fire suppression systems design and installation. Most cooking equipment used in restaurant kitchens such as ranges, stock pot burners, deep fat fryers, char broilers, Chinese woks and griddles in commercial cooking applications are required to have fire suppression systems. The fire protection requirement for cooking in a commercial environment is met by the installation of one of these systems.
In the past fire suppression systems could either utilize dry or wet chemical extinguishing agents in controlling and extinguishing fires. In present day, in commercial cooking applications, wet agents are the only ones permitted. These modern chemical agents are specially formulated alkaline solutions to put out cooking grease fires. The alkaline solution in contact with the cooking grease creates a soapy surface layer which basically isolates the fuel (grease) from the air (oxygen), at the same time having a cooling effect on the hot burning grease.
Fire suppression systems that are installed in commercial kitchen exhaust hoods are equipped with heat detectors which can activate the system should the temperature rise over a set temperature. Other means of activation is manual/mechanical through a remote pull station.
We can custom install fire suppression systems to already installed commercial kitchen exhaust systems. Fire suppression systems are also regularly inspected for compliance and maintenance is therefore necessary to ensure that the system is always ready for operation at any time.
Check out our variety of installations or request a quote to find out how much it will cost you. We always guarantee reasonable price of purchase and installation of the system to all our customers in Greater Toronto Area – GTA and South Western Ontario.